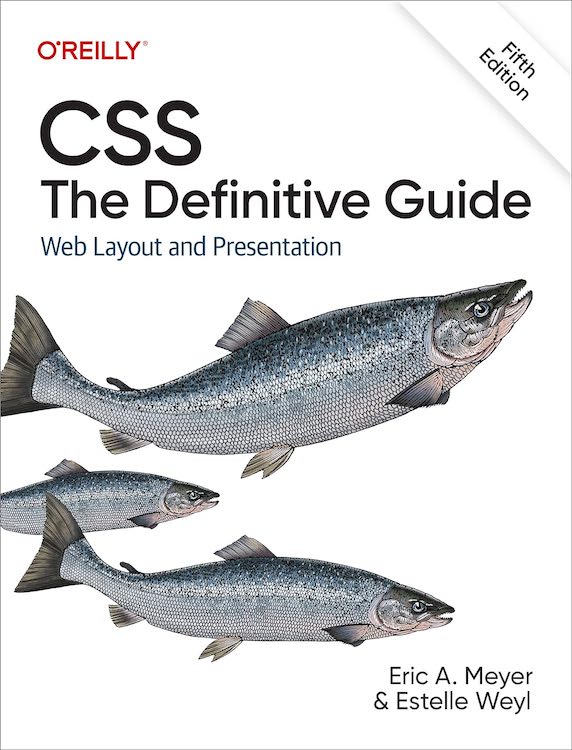 CSS: The Definitive Guide, Third Edition
Simply put, Cascading Style Sheets (CSS) is a way to separate a document's structure from its presentation. The benefits of this can be quite profound: CSS allows a much richer document appearance than HTML; CSS saves time—you can create or change the appearance of an entire document in just one place; and its compact file size makes web pages load quickly. Eric Meyer, a past member of the CSS&FP Working Group and an internationally known expert on HTML and CSS, tackles the subject with passion and delivers a comprehensive and thorough update to his groundbreaking book.
All readers will benefit from both the depth and breadth of his experience and his clear and honest style. Cascading Style Sheets: The Definitive Guide, 3rd Edition is a thorough review of all aspects of CSS2.1 and a comprehensive guide to CSS implementation. The book includes content on positioning, lists and generated content, table layout, user interface, paged media, and more. It explores in detail each individual CSS property and how it interacts with other properties, and shows how to avoid common mistakes in interpretation.
Where To Order
oreilly.com (official publisher's catalog information with links to several popular retail sites)
If you prefer to hold a book in your hands before deciding to buy it, some chains like Borders are carrying the title (as they do most O'Reilly books). You could also try ordering it through your local neighborhood bookstore, which would no doubt appreciate the patronage. You might have to wait a few days for it to come in, but it's a small price to pay for supporting community merchants.
Changes From the Second Edition
Updates to reflect changes in the latest draft version of CSS 2.1
Browser notes updated to reflect changes between IE6 and IE7
Advanced selectors supported in IE7 and other major browsers included
A new round of technical edits by a fresh set of editors
Clarifications and corrected errata, including updated URLs of referenced online resources
Table of Contents
CSS and Documents
Selectors
Structure and the Cascade
Values and Units
Fonts
Text Properties
Basic Visual Formatting
Padding, Borders, and Margins
Colors and Backgrounds
Floating and Positioning
Table Layout
Lists and Generated Content
User Interface Styles
Non-Screen Media
Property Reference
Selector, Pseudo-Class, and Pseudo-Element Reference
Sample HTML 4 Style Sheet