CSS Pocket Reference, Fifth Edition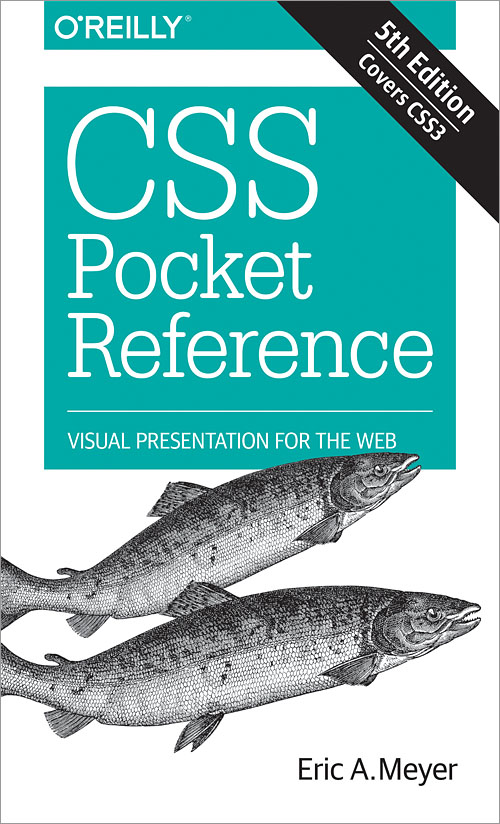 When you're working with CSS and need a quick answer, CSS Pocket Reference delivers. This handy, concise book provides all of the essential information you need to implement CSS on the fly. Ideal for intermediate to advanced web designers and developers, the 4th edition is revised and updated for CSS3, the latest version of the Cascading Style Sheet specification. Along with a complete alphabetical reference to CSS3 selectors and properties, you'll also find a short introduction to the key concepts of CSS.
Based on CSS: The Definitive Guide, this reference is an easy-to-use cheatsheet of the CSS specifications you need for any task at hand.
Table of Contents
Basic Concepts
Values
Selectors and Queries
Property Reference
Where To Order
If you prefer to hold a book in your hands before deciding to buy it, some chains like Borders will very likely carry the title (as they do most O'Reilly books). You could also try ordering it through your local neighborhood bookstore, which would no doubt appreciate the patronage. You might have to wait a few days for it to come in, but it's a small price to pay for supporting community merchants.