Published 13 years, 4 months past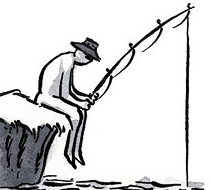 …that having been the original working title for "Prefix or Posthack", my latest article for A List Apart.  (Sort of like Return of the Jedi had a working title of Blue Harvest.)  In a fairly quick read, I make the case that vendor prefixes are not only good, they have the potential to be great and to deliver greater interoperability and advancement of CSS.
So far the reaction has been overwhelmingly positive, which frankly came as a bit of a surprise.  The annoyance factor of prefixes is undeniable, and it's been my experience that annoyance dramatically hardens opposition regardless of whether or not there are good reasons to oppose.  I could flatter myself that the agreement is due to the Obvious Rightness of my argument, but I suspect it's actually that I merely articulated what most people had already instinctively decided for themselves.  Which isn't a bad place to be.
Anyway, if you haven't already, feel free to decide for yourself by reading the article — which, I feel like mentioning for no clear reason, is only the fourth piece I've ever written for ALA.
---