Published 2 months, 4 weeks past
The Web is a little bit darker today, a fair bit poorer: Molly Holzschlag is dead.  She lived hard, but I hope she died easy.  I am more sparing than most with my use of the word "friend", and she was absolutely one.  To everyone.
If you don't know her name, I'm sorry.  Too many didn't.  She was one of the first web gurus, a title she adamantly rejected  —  "We're all just people, people!"  —  but it fit nevertheless.  She was a groundbreaker, expanding and explaining the Web at its infancy.  So many people, on hearing the mournful news, have described her as a force of nature, and that's a title she would have accepted with pride.  She was raucous, rambunctious, open-hearted, never ever close-mouthed, blazing with fire, and laughed (as she did everything) with her entire chest, constantly.  She was giving and took and she hurt and she wanted to heal everyone, all the time.  She was messily imperfect, would tell you so loudly and repeatedly, and gonzo in all the senses of that word.  Hunter S. Thompson should have written her obituary.
I could tell so many stories.  The time we were waiting to check into a hotel, talking about who knows what, and realized Little Richard was a few spots ahead of us in line.  Once he'd finished checking in, Molly walked right over to introduce herself and spend a few minutes talking with him.  An evening a group of us had dinner one the top floor of a building in Chiba City and I got the unexpectedly fresh shrimp hibachi.  The time she and I were chatting online about a talk or training gig, somehow got onto the subject of Nick Drake, and coordinated a playing of " Three Hours" just to savor it together.  A night in San Francisco where the two of us went out for dinner before some conference or other, stopped at a bar just off Union Square so she could have a couple of drinks, and she got propositioned by the impressively drunk couple seated next to her after they'd failed to talk the two of us into hooking up.  The bartender couldn't stop laughing.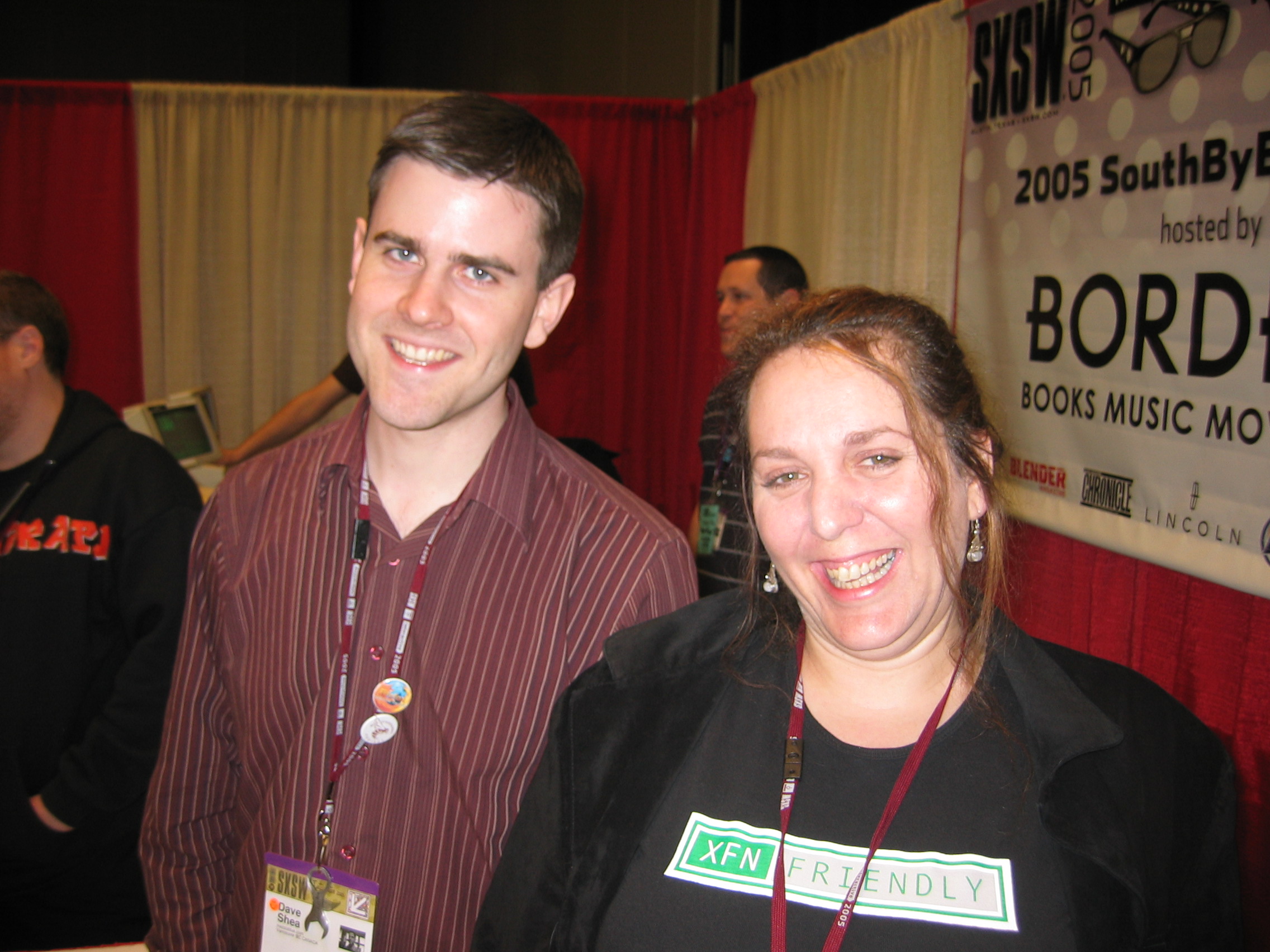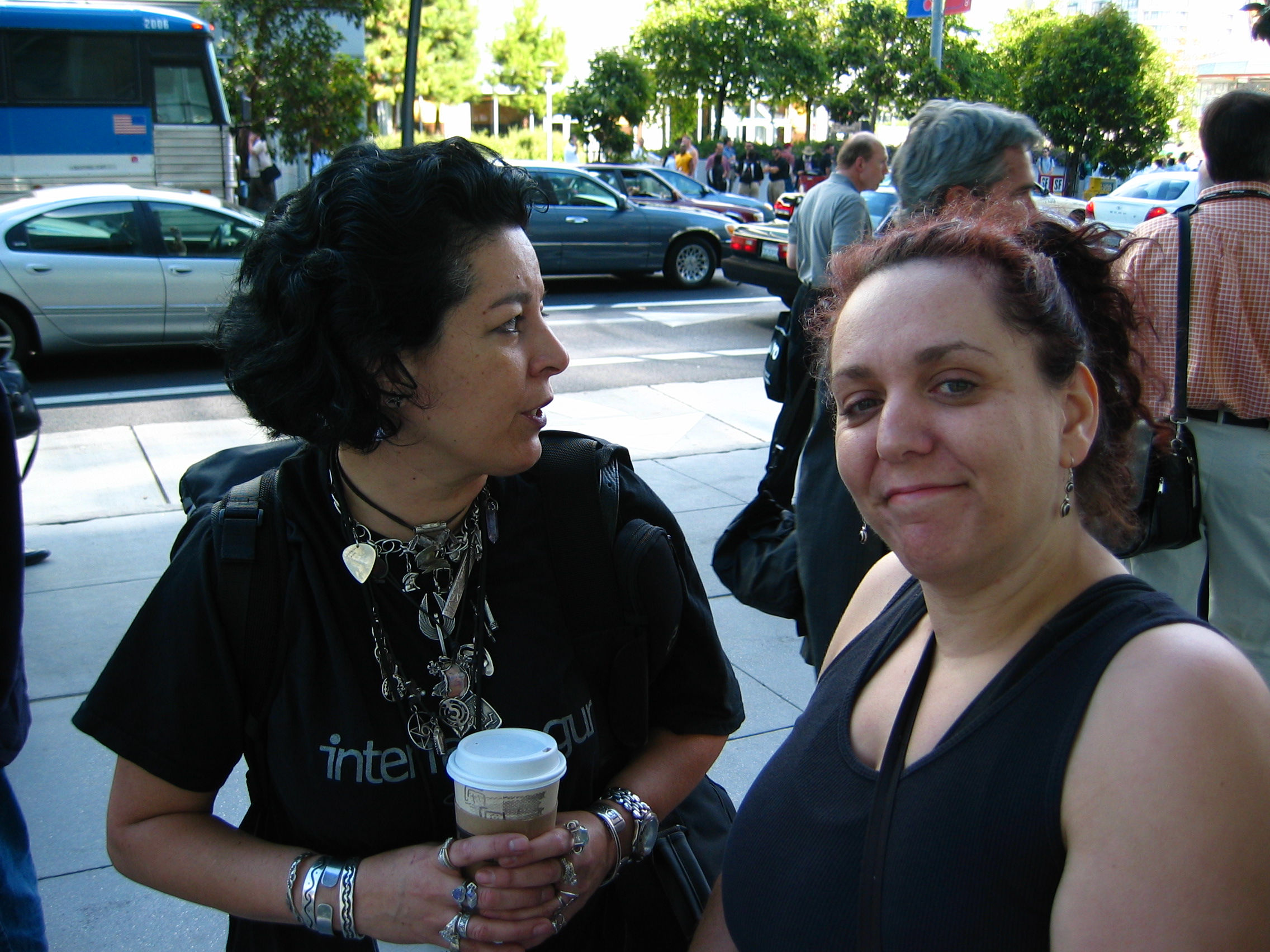 Or the time a bunch of us were gathered in New Orleans (again, some conference or other) and went to dinner at a jazz club, where we ended up seated next to the live jazz trio and she sang along with some of the songs.  She had a voice like a blues singer in a cabaret, brassy and smoky and full of hard-won joys, and she used it to great effect standing in front of Bill Gates to harangue him about Internet Explorer.  She raised it to fight like hell for the Web and its users, for the foundational principles of universal access and accessible development.  She put her voice on paper in some three dozen books, and was working on yet another when she died.  In one book, she managed to sneak past the editors an example that used a stick-figure Kama Sutra custom font face.  She could never resist a prank, particularly a bawdy one, as long as it didn't hurt anyone.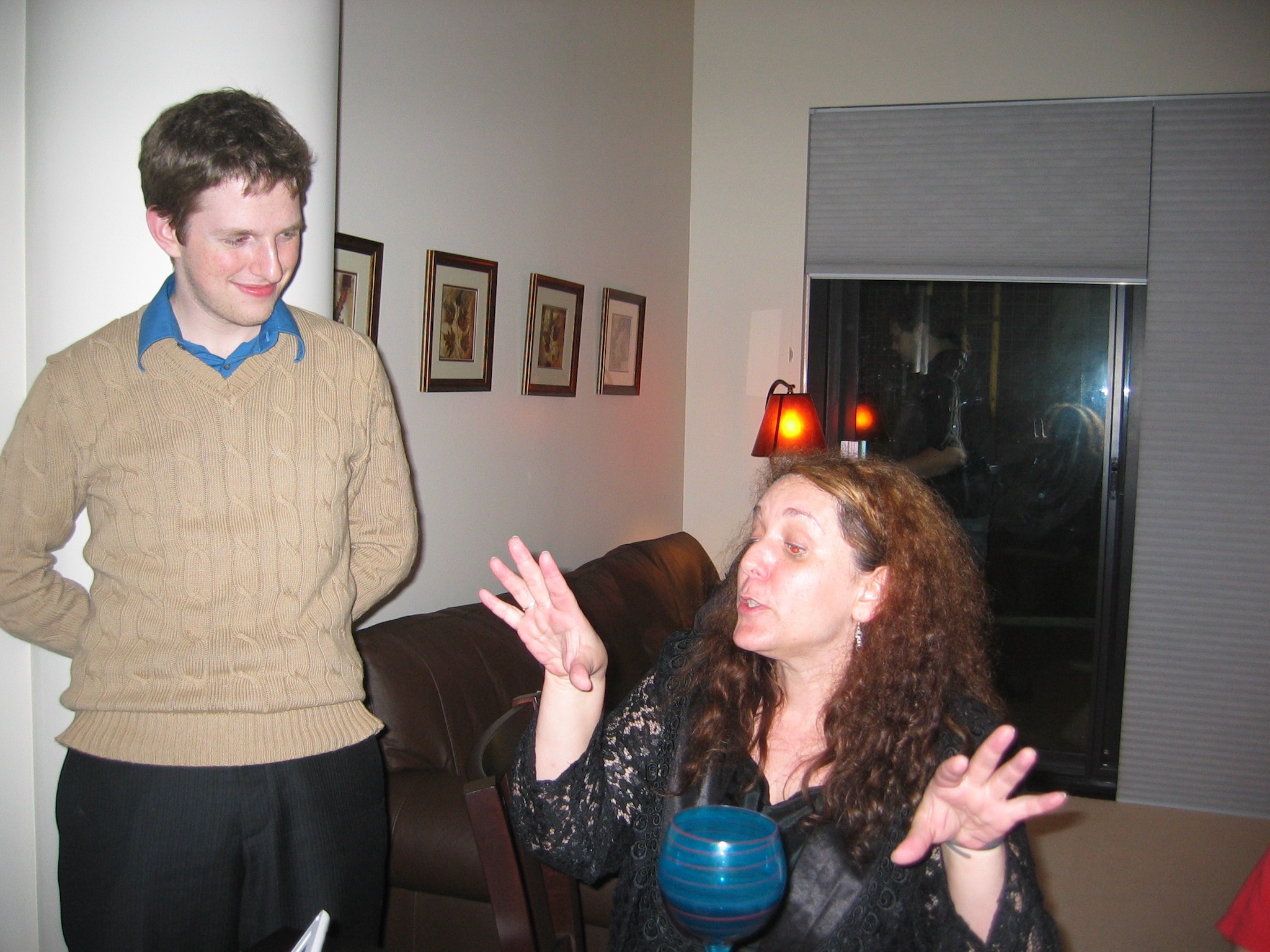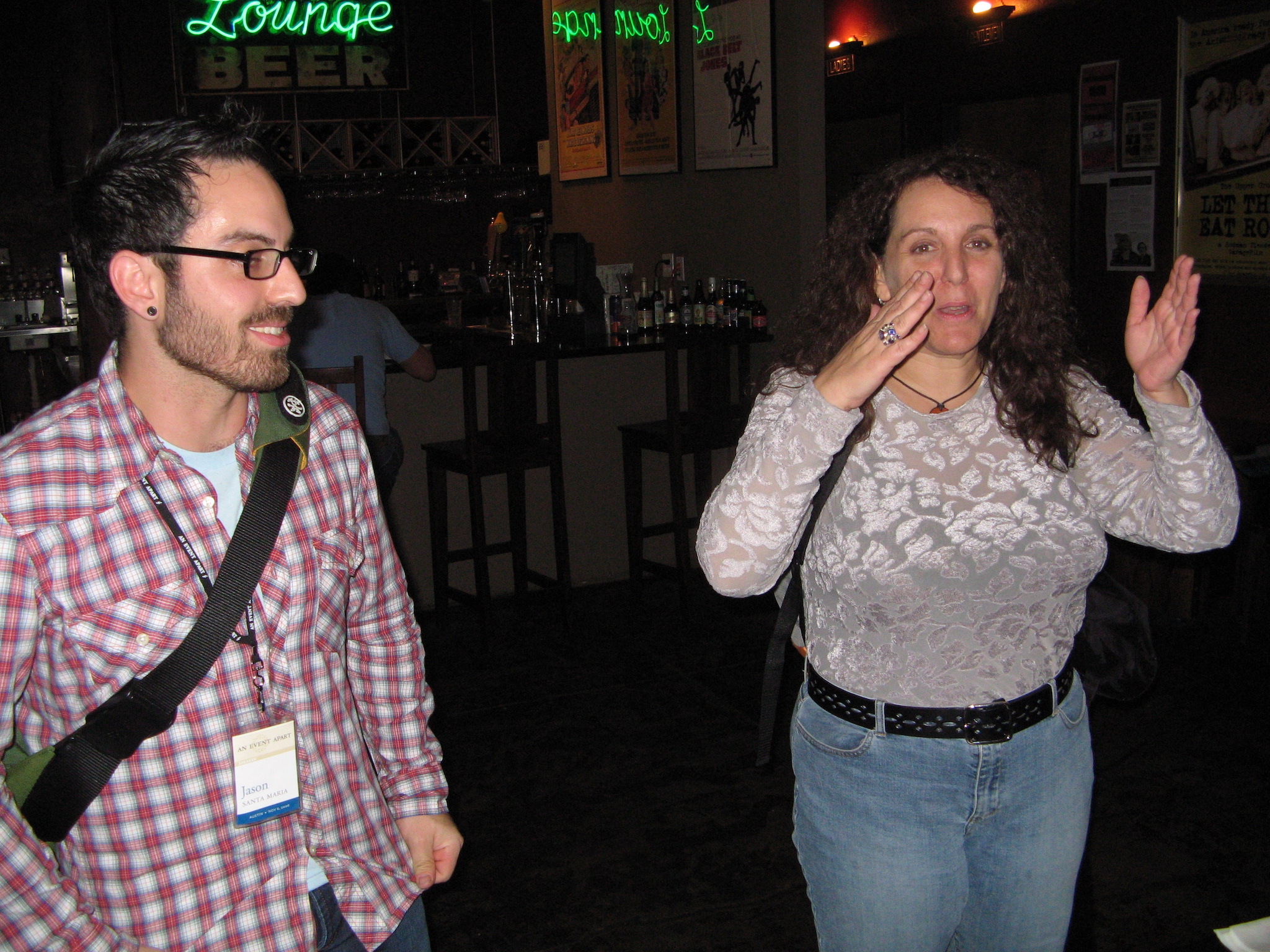 She made the trek to Cleveland at least once to attend and be part of the crew for one of our Bread and Soup parties.  We put her to work rolling tiny matzoh balls and she immediately made ribald jokes about it, laughing harder at our one-up jokes than she had at her own.  She stopped by the house a couple of other times over the years, when she was in town for consulting work, "Auntie Molly" to our eldest and one of my few colleagues to have spent any time with Rebecca.  Those pictures were lost, and I still keenly regret that.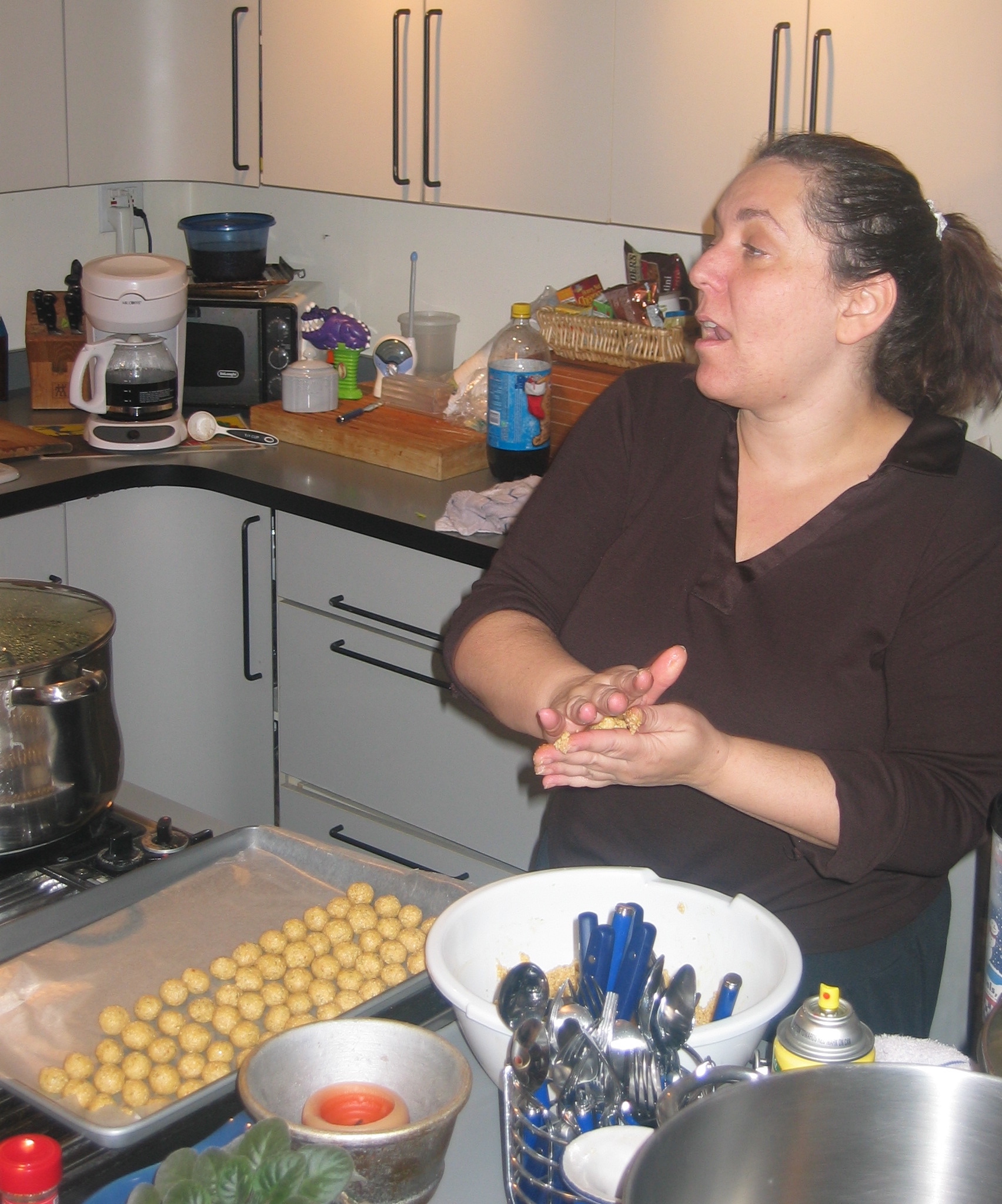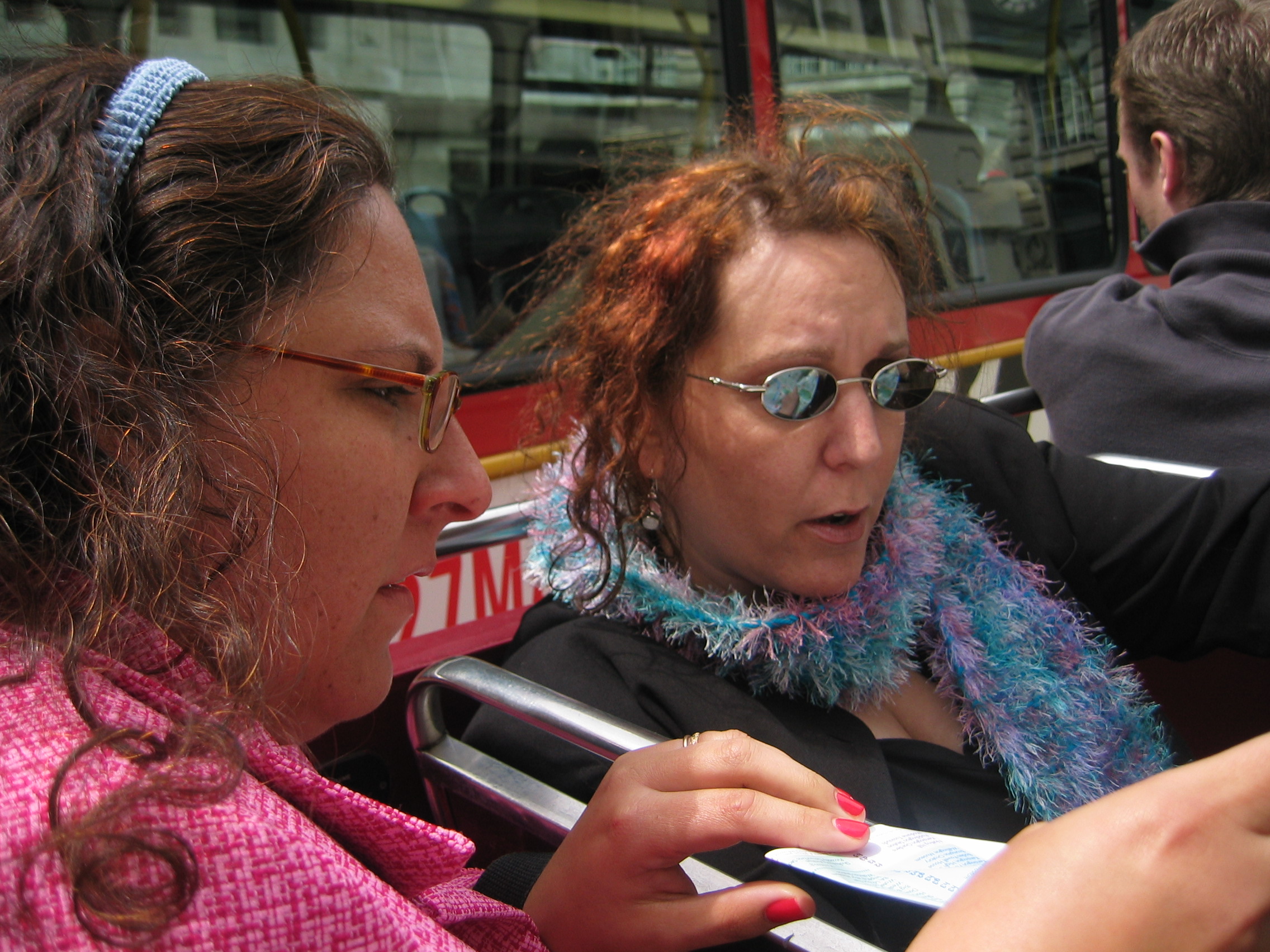 There were so many things about what the Web became that she hated, that she'd spent so much time and energy fighting to avert, but she still loved it for what it could be and what it had been originally designed to be.  She took more than one fledgling web designer under her wing, boosted their skills and careers, and beamed with pride at their accomplishments.  She told a great story about one, I think it was Dunstan Orchard but I could be wrong, and his afternoon walk through a dry Arizona arroyo.
I could go on for pages, but I won't; if this were a toast and she were here, she would have long ago heckled me (affectionately) into shutting up.  But if you have treasured memories of Molly, I'd love to hear them in the comments below, or on your own blog or social media or podcasts or anywhere.  She loved stories.  Tell hers.
---