Published 19 years, 2 weeks past
Over the last two days, some… odd pictures of the President and his new appointees have made the rounds.  Here they are: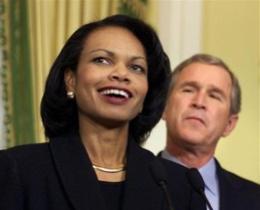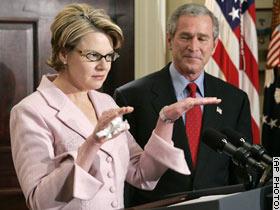 I could use some cheering up, so if you'd like to help out, write funny captions for one or both pictures.  Extra credit for captions that don't make sex jokes.  (Anything really foul will be deleted.  You have been warned.)
For those who wish to contribute two captions, I think we'll be daringly original and refer to the first picture (of Bush and Rice) as #1, and the second (of Bush and Spellings) as #2.  Got it?  Great.  Knock yourselves out.
---